The VERAX Calibration Unit (VCU) is a PC based tool for the purpose of testing the mechanical properties of bolts, calibrating torque wrenches and training the mechanics in preloading bolts. The VCU consists of an interface (VCU-I) and a pod (VCU-P). It also requires a PC running Windows 98 or Windows 2000 equipped with a USB (Universal Serial Bus) port.
The test-pod is available for M6,M7,M8,M10,M12,M14,M16 and M24 bolts.

Please contact VERAX Engineering AB for more details.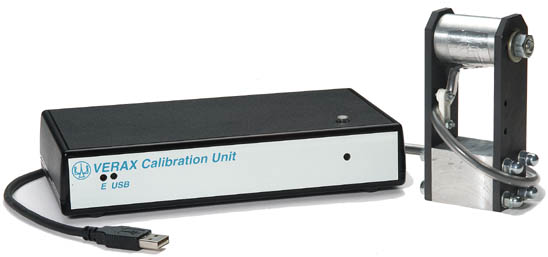 The VERAX Calibration Unit for M8 bolt property measurement